Whoa! I feel good. I knew that I would, now!
I feel old. Nah, I think I feel good. It's exactly 20 years since I started working. I'd be wrong if I started by saying – "it feels like yesterday…" No. It has been two decades, and it's been fantastic.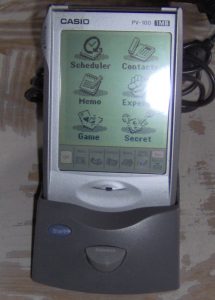 Straight out of college, I had no idea what I really wanted to do in life. Even before the results for my final year were out, I landed a job at a web hosting company as a web designer. First salary – a handsome INR 4000. I felt liberated, I felt rich, I could smell the freedom from waiting for the pocket money from achan (dad) and ettan (brother). The gadget addiction started from month 3 itself. Saved up and bought a Casio Palm Pilot – my first ever gadget.
About three months into my "work-life", the directors of the company felt my communication skills will be handy for customer support as well. Increased my salary to INR 6000 and gave me a mobile phone. Hell yeah! This, when mobile phones were as rare as the Coppersmith Barbets (Ooooh! The bird reference).
Worked there for about a year, which included a horrendous phase of two weeks where I was putting in 20 hours a day.
Moved to a coaching center with a similar job description. I worked there for about 2 years before deciding I didn't want to work for anyone. It may be worth mentioning that I have had only two bosses. Thanks to them, I knew exactly what I shouldn't do, if I were ever a "Boss".
Met Mr V, an amazing human being in 2003, who helped me set up my first agency – CBEYOND Design Pvt Ltd. Had the most fulfilling and possibly the best learning experience building this small firm. The people I met, the work we did, the everlasting relationships I built, you cannot put a price to it.
6 years later, I felt the need to move on. Started a consulting firm – Lucid Sense. And, writeclick was actually a brand under that company. Two years later, I felt the need to spin off writeclick as a separate entity and never looked back from there. Half of my 2 decades of work-life was spent under this brand. So yeah, I finally found my space.
What did I learn? Thought you'd never ask. I could actually write a book on this, but for now, I will stick to five of my biggest lessons so far.
1. Customer doesn't have to be the king.
There, I said it. A relationship works when both parties involved treat each other as equals. This has been my biggest take away all along. I've walked out of client meetings and exited from projects when I saw high-handedness or unreasonable behavior. It was loss of business. But it also gave me a sense of changing the status quo. On the other hand, I have gone beyond the brief to help clients who've treated us well. Today, the "client headaches" are at the bare minimum, thanks to this belief.
2. Treat your people like how you want to be treated.
But, not easy to execute. I was never a "boss". I didn't even know how to react when my colleagues at CBEYOND introduced me to their friends as one. Folks I have had the pleasure of working with, will agree with me on this. I treated them like how my previous bosses didn't treat me. I still do simple things like paying people on time, irrespective of whether or not clients have paid me. I have the most amazing support team right now, and I want to believe that some of it is because I've treated them well.
3. Stop chasing the buck.
When we, Vidya and I, wanted to spin off writeclick as a separate entity, we asked ourselves, what is our biggest motivator? Money wasn't. And we weren't sitting on a gold mine. Not even close. But, the moment we decided to get out of the rat race, we were blessed with the most awesome "work-life" balance. We don't kill ourselves with work, we don't worry about numbers, we don't even discuss "year on year growth". The result, we get to do a lot of what we always wanted to do. I didn't want to wait till retirement (or get even close to it) to do more with my life. Today, I play multiple sports, pursue different hobbies, and learn things I never thought I would – like chasing the Coppersmith Barbets (How's the callback?).
4. You cannot connect the dots forward. (Thank you, Steve!)
Life cannot be planned or careers envisioned when you are 20 something. Very few, brilliant people can do this. So, stop planning your life for 20 years from now. Don't get me wrong. All I am saying here is that think of blocks of say 5 years and readjust your goals based on where you reach and what you want at that point. What you thought you wanted to do at 25 will most likely change by the time you are 35.
5. Have fun.
Have fun. If you aren't having fun, you aren't doing it right. And this applies across the board. Work, life, 'me-time', friends, family, your every goddamn waking minute. Life will throw interesting challenges at you, pick it up and write a story. The lockdown of Covid-19 was one such story for me – the social butterfly I am, I should have been depressed at the thought of staying at home. But, no. I picked up a new hobby with the additional free time and cannot, just CAN NOT tell you how fantastic an experience it was.
One more thing… (Thank you, Steve, again)
Time is Time. Not Money.
There's nothing in the world that's more precious than time. And, no, money can't buy it nor can it be equated to it.
If you are reading this, you were/are part of my last 20 years (at least). Thank you, for the memories, for the stories, for the experiences that have made me who I am today.
Here's to the next 20.
Cheers!